News and Promos

Survey request
Help us shape the future of autism research in Aotearoa
Autistic co-led research priorities for Aotearoa New Zealand: A partnership with Autistic people, families and whānau, service and support providers and researchers.
We want to identify the priorities for future autism research in Aotearoa New Zealand. Our research team includes Autistic and non-autistic researchers. We all believe that future autism research should be informed by Autistic individuals, and the autism community.
Have your say! Take part in a survey that takes about 25 minutes for most people to complete.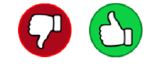 The survey is open to Autistic individuals, parents, carers, family and whānau, professionals, and researchers.
To complete the survey online please follow this link or copy it into your web browser:
Alternative survey options
Paper copies of the survey are available.
You can also complete the survey with support from a member of the research team via a telephone, Zoom, or face-to-face interview.
We will endeavour to support completion of the survey in another language upon request.
To find out more about these alternative survey options contact: Jessica Heaton, jessica.heaton@pg.canterbury.ac.nz. Please let Jessica know your preferred survey option.
Have any questions?
Contact the project lead: Lisa Marie Emerson, lisa.emerson@canterbury.ac.nz.
You can read more about the project and the research team on the project webpage (https://researchprofile.canterbury.ac.nz/Project.aspx?projectid=406).
---

Oxfam Trailwalker 2022 New Plymouth Event Volunteer
Volunteers needed for Oxfam Trailwalker 2022!
Oxfam Trailwalker (March 26 – 27) is the ultimate team challenge event that changes lives one step at a time. We simply could not run Oxfam Trailwalker without the help of our awesome volunteers.
By volunteering at Oxfam Trailwalker, your contribution helps raise funds for Oxfam's programmes that keep girls in school, improve water and sanitation and create a just and sustainable world, now and for future generations.
If you're not ready to walk 50km or 100km, volunteering is an excellent way to be a part of Oxfam Trailwalker and help our mission to end the injustice of poverty. You will be making a difference, helping out at Oxfam Aotearoa's biggest fundraising event, supporting more than 1,200 participants to reach the finish line. At the same time, you'll meet new people, enjoy the beauty of the Taranaki region and be part of the team that is behind this huge outdoor event!
We are looking to fill a range of positions during the event weekend 25-27 March 2022.
Key roles:
• Registration support
• Courier
• Trail Marshal
• Finish Line Chute Crew
• Finish Line Team Caller
• Finish Line MC Assistant
In return you will receive an Oxfam Trailwalker Volunteer gift pack, a volunteer certificate and the amazing and inspiring experience of being part of the largest team challenge in New Zealand!
If putting a smile on others' faces spending a day outdoors and helping at an event with a purpose sounds like you, then sign up to be an Oxfam Trailwalker Volunteer today!
You choose what you would like to do, and for how long! Have any questions? Check out our website for more information at https://oxfamtrailwalker.org.nz/volunteer or send an email to the Oxfam team (otwvolunteer@oxfam.org.nz) or call us on 0800 600 700.
---
TSB Showplace have created and released a video promo on 'Hello NP'
Click on the link below to view:
https://www.facebook.com/hellonp1/videos/876313966204312/
---
Below is a link to an article on 'Have you thought about volunteering?' taken from Superseniors
Opens as a PDF
Have you thought about Volunteering article
---
Charity Op Shop Guide and Map - Charity Op Shop Brochure (opens as PDF)