Events and Workshops
Volunteering New Plymouth runs a number of events and workshops to support the not for profit sector.
These include Volunteer Awareness Week activities, our annual Volunteer Awards, volunteer managers' recognition events, volunteer 'speed dating' and the volunteers barbeque traditionally held in December.
Approximately eight training courses or workshops are run each year on a range of topics. They are free or offered at a low cost to our volunteering community. Check back to find out about workshops for the coming year.
The following links opens as a PDF:
Volunteer Recognition Awards 2020
COUPLE 2020 Nomination Pack INDIVIDUAL 2020 Nomination Pack
LONG SERVICE 2020 Nomination Pack TEAM 2020 Nomination Pack
TUKU IHO 2020 Nomination Pack YOUTH 2020 Nomination Pack
Click on the links above to download the Nomination Pack of choice.
Volunteer Recognition Awards 2020
"Weaving the People together"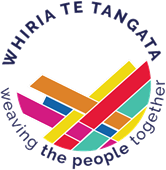 We invite you to nominate that extra special volunteer/s from your organisation who you would like to see acknowledged in 2020.
The categories are:
Youth
Individual
Couple
Tuku Iho (3 Generations or more of one Family / Whanau)
Long Service
Team
The nomination form and criteria are available from our website or contact Marie or Wendy at Volunteering New Plymouth 06 758 8986 or email coordinator@volunteeringnewplymouth.nz
The closing date is 4pm Friday, 29th May 2020.
Volunteering New Plymouth has invited Mayor Neil Holdom to present certificates to award winners at our Recognition Award Ceremony to be held in the Council Chambers, Liardet Street, New Plymouth in the week of 21-27 June 2020.
This Project is kindly sponsored by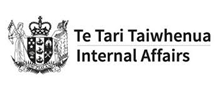 Click on the links above to download the Nomination Pack of choice.